About Us
Ufone is an Etisalat Group Company that started its operations in January 2001. Since then, it has become a leader in innovation and has established
presence in all the major cities, along with comprehensive coverage across all the major towns, villages and tehsil headquarters of Pakistan.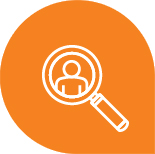 Who we are?
In Pakistan, we have established ourselves as an accomplished BPO services provider that has never compromised on Customer Services quality. Having extensive experience in hosting and managing both domestic and international outsourced contact center projects, we are one of the fastest growing BPO service providers in the country.
What we do?
Being a part of the Etisalat Group and among one of the leading telecom operators in Pakistan, Ufone has the capacity to empower its clients to rebuild their market positions, reimagine their business systems, and create innovative offerings for them.
Business Process Outsourcing